London, May 20 (Just News): It was a star-studded occasion of extraordinary glamour that was hosted by Prince Charles, featured music from Sir Elton John and concluded with an impressive fireworks display outside the historic 17th century venue.
And Prince Harry and Meghan Markle's wedding reception is also said to have featured a 'naughty' speech from best man Prince William, a thanks from Meghan to the Royal Family for welcoming her in and a 'surprise' from compere James Corden.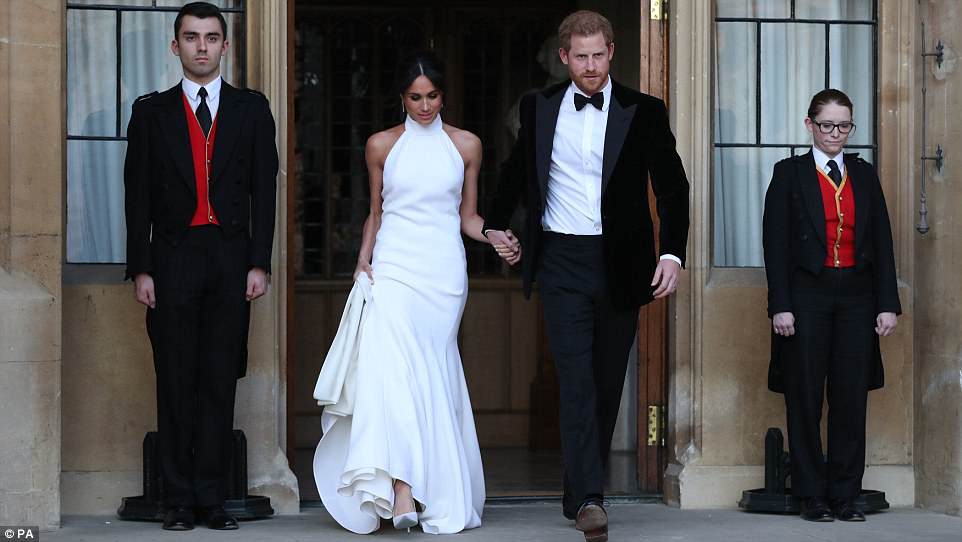 The dinner party at Frogmore House in Windsor Great Park featured Harry's favourite House tracks 'curated' by DJ Sam Totolee, who also performed at Pippa Middleton's wedding, and a 'drinks of the world' themed bar.
Also on the menu were candyfloss and 'dirty burgers' as midnight snacks, while one source reported a cocktail featuring ginger and rum was on the menu as a cheeky nod to Harry's red hair, named 'When Harry Met Meghan'.
The sit-down dinner was organic, sourced at the request of Prince Charles, and the light-bite canapes were themed 'spring meets summer'. The meal, paid for by the Prince of Wales, ran from 7.30pm to around 10pm.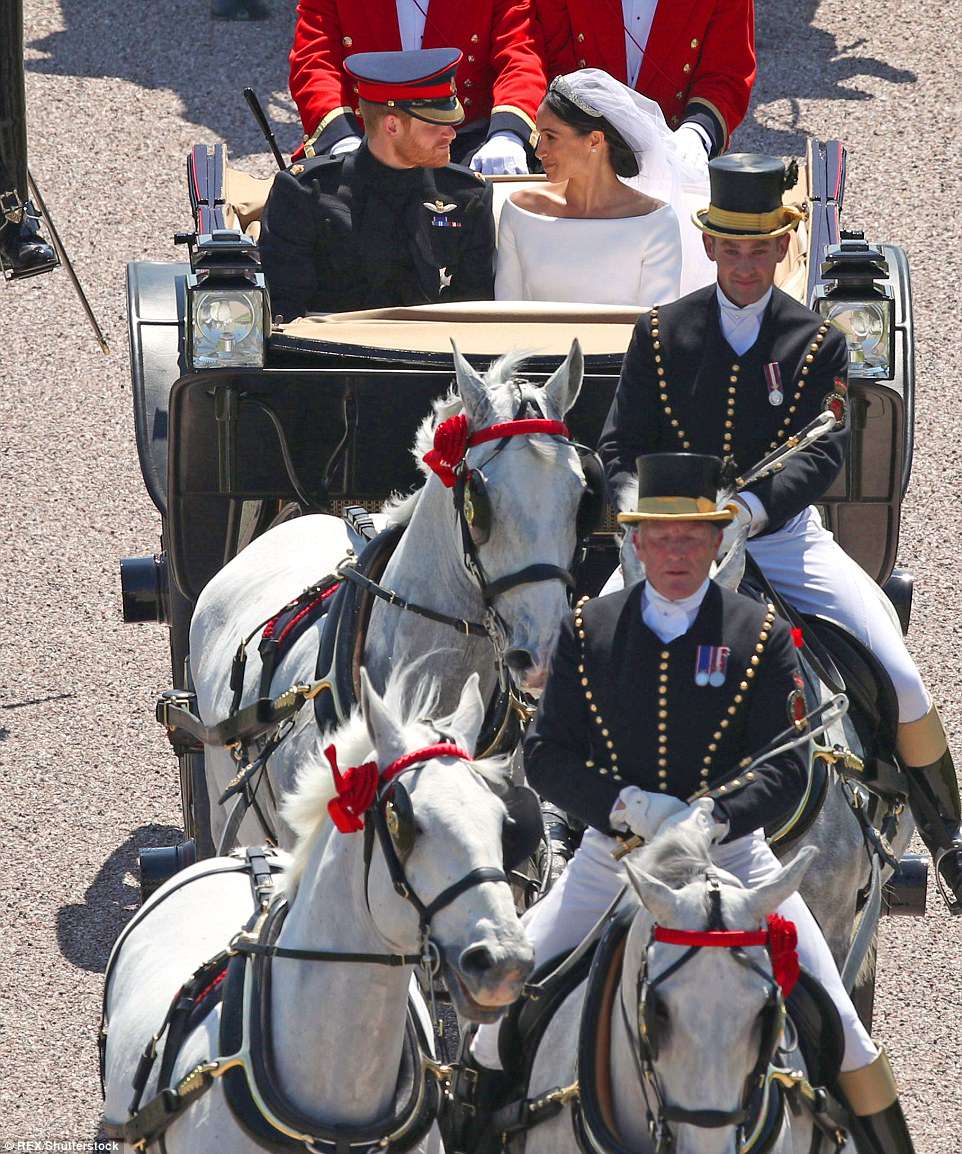 There were said to have been 'naughty' speeches from William and a joint effort from Tom 'Skippy' Inskip and Tom Van Straubenzee. Meghan is also thought to have thanked the Royal Family for welcoming her in.
Guests are also understood to have returned to London late last night for an 'after-after party' at celebrity favourite Chiltern Firehouse in Marylebone. Another party had been planned in a soundproofed private home in Chelsea.
At one point a grinning Harry is said to have turned to his guests, asking: 'Can anyone play the piano?' before Sir Elton John gave a moving medley of four hits - Your Song, Tiny Dancer, Circle Of Life and I'm Still Standing.
The newlyweds danced the night away after arriving in a converted electric Jaguar for their wedding reception at Frogmore House, following a multi-cultural wedding the likes of which Britain's royals and the millions watching have never seen before.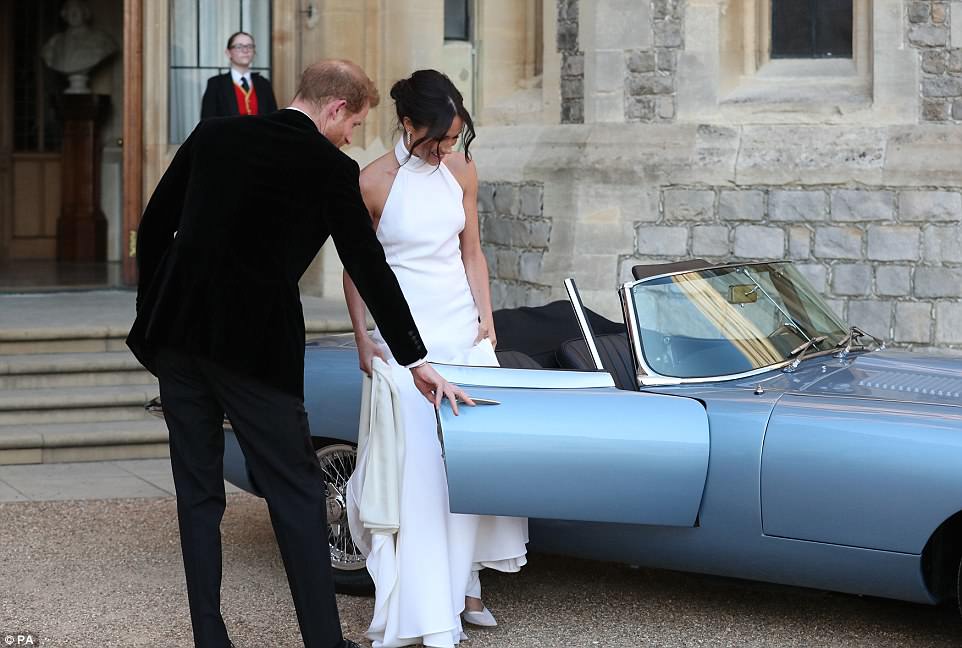 Around 200 guests joined the couple at the evening event at the 17th-century Frogmore mansion in the grounds of Windsor Castle, where Meghan, wearing an aquamarine ring which once belonged to Princess Diana, made a speech to guests.
They travelled in a silver blue open-top Jaguar E-Type Concept Zero, which was originally manufactured in 1968 and now runs on electricity, on her way to the English country house which stands in the home park of Windsor Castle and is part of the Crown Estate. It is only open to individuals on three days of the year.
The bride's evening dress was designed by Stella McCartney and is a bespoke lily white high neck gown made of silk crepe, while her Aquazurra shoes were silky satin with soles painted in baby blue.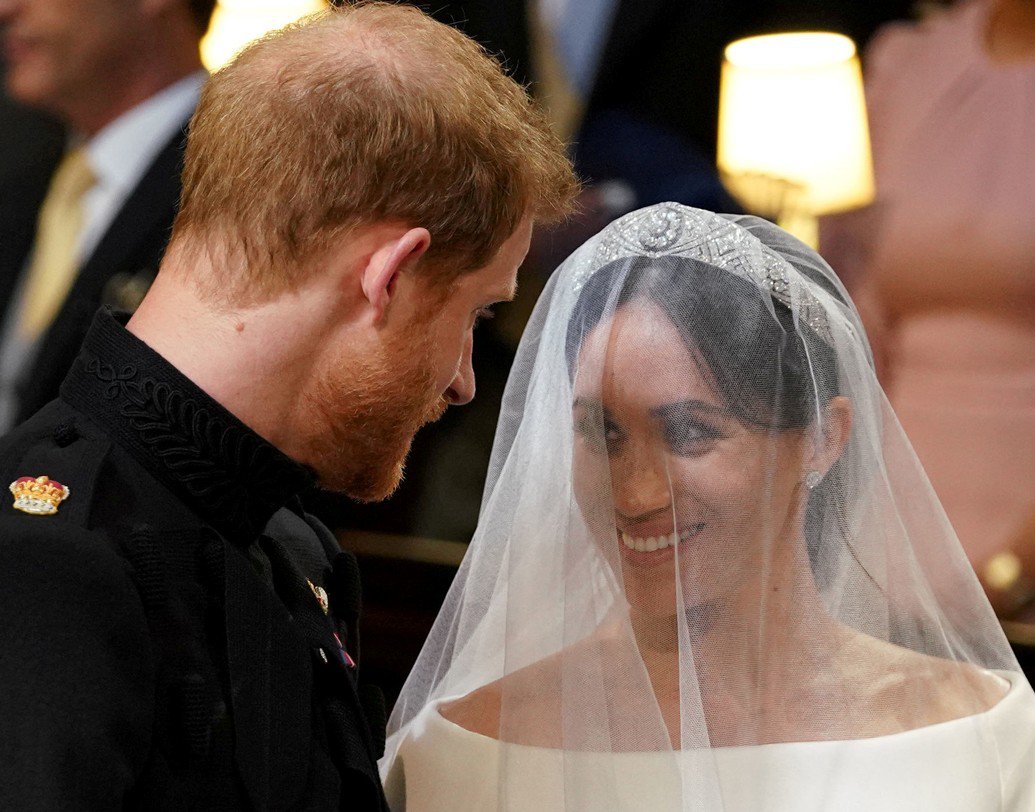 Her hair, styled by George Northwood, was in a relaxed up do, with loose strands tucked behind her ears amid the breeze. She was spotted wearing the large ring on her right hand which once belonged to Harry's mother.
A double decker coach full of guests arrived at the entrance to Frogmore House for the evening reception at 7.15pm. The coach had arrived from Coworth Park hotel in Ascot, where Princes Harry and William spent the night before the wedding.
Princesses Beatrice and Eugenie arrived in a black Bentley at 7.30pm while Sophie, Countess of Wessex, arrived just before 8pm in a Land Rover Discovery.
Actor Corden, who attended the ceremony earlier with his wife Julia Carey, was said to have played the role of host and entertainer for the reception. Guests invited to Frogmore House, a royal estate in Windsor Home Park, were given a few hours after the lunch to rest and change outfits.
Earlier Meghan became the first mixed-race member of the royal family in an extraordinary journey for a girl born in Los Angeles to a white father and African-American mother who fought her way through the tough world of showbusiness to land a plum role in the TV series Suits.
Harry and Meghan's big day couldn't have been more different than royal weddings of the past, especially because the prince was visibly emotional throughout - and guests suggested it was the most diverse major event in the Queen's 66-year reign with heavy influences from the US and Meghan's mixed-race background.
The prince had looked tearful when he saw his bride for the first time, grabbing her hand telling her: 'You look amazing - I missed you' before tenderly lifting her veil. They will spend their first night as a married couple at Windsor Castle and are expected to return to Kensington Palace in London today.
The new Duke of Sussex also said 'thank you, pa' after his father Prince Charles walked the now Duchess of Sussex down the aisle of St George's Chapel, having stepped in at the last moment for Meghan's father Thomas. –Dail Mail
(Justnews/ys/1410hr)