Dhaka, Aug 5 (Just News): At least eight journalists were injured as activists of Bangladesh Chhatra League, student front of ruling Awami League, allegedly swooped on them at Science Lab intersection in Dhaka this noon.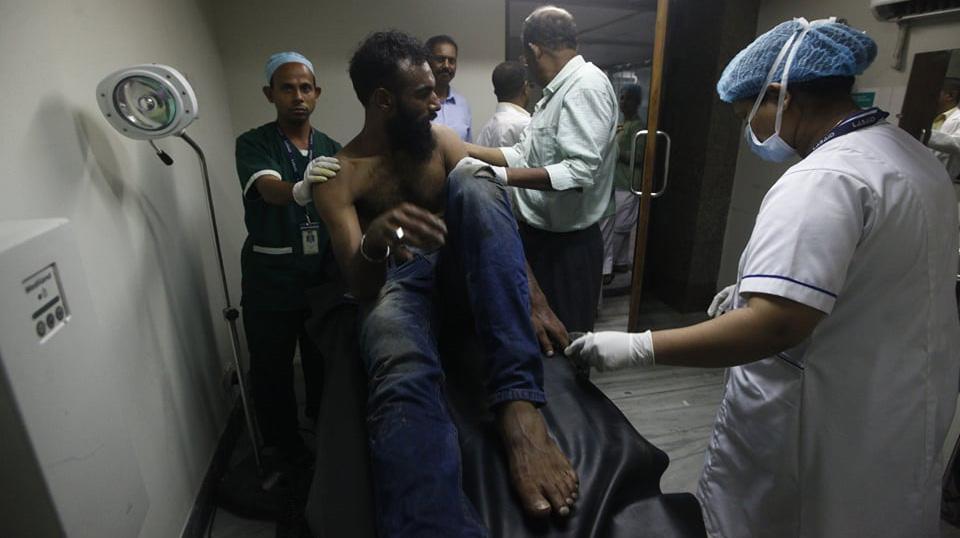 Two of the photojournalists were identified as AM Ahad of Associated Press and Palash of Daily Bonik Barta while identities of the three others could not be known immediately.
The BCL men, equipped with iron roads and sticks, chased nearly 50 journalists in front of Science Lab around 2:00pm when they were taking pictures of the student protest.
Five of them were injured during the attack, our correspondent reports from the spot
The incident took place in front of the law enforcers, who did not play any role to stop the BCL men, the correspondent adds.
AP photographer attacked in Jhigatola; receives 'serious injuries'
A photojournalist of Associated Press (AP) was injured when he came under attack by some unknown miscreants in city's Jhigatola area on Sunday.
The injured was identified as AM Ahad.
Ahad was beaten mercilessly and his mobile phone and camera were broken while discharging his professional duty in city's Jhigatola area on Sunday afternoon.
Doctors at a nearby hospital said he had serious injuries on his head that need stitches.
It could not be known who were the attackers.