Dhaka, Sep 1 (Just News): Several thousand leaders and activists of BNP joined a rally at Nayapaltan in Dhaka marking the party's 40th founding anniversary.
The rally formally began around 2pm with recitation from the holy Quran.
Hundreds of party leaders and activists started gathering at the venue in small processions since noon.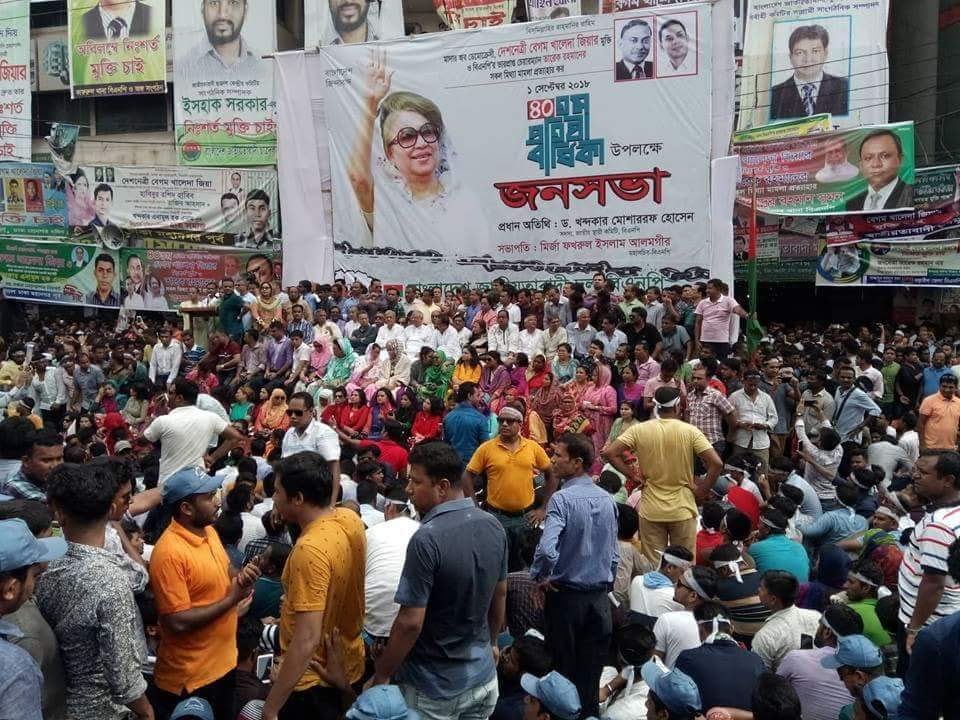 Huge law enforcers have been deployed in and around the rally venue.
On Friday night, the Dhaka Metropolitan Police (DMP) permitted the party to hold the rally with 23 conditions.
One of the conditions is that the rally will have to be concluded by 5pm.
On August 14, BNP announced to hold the public rally either at Suhrawardy Udyan or in front of their Nayapaltan central office on the occasion of their party's founding anniversary.
On September 1, 1978, Shaheed president Ziaur Rahman founded the party wooing leaders and activists from different parties with a 19-point programme to build as a 'self-reliant Bangladesh'.
The party and its associate bodies are celebrating the founding anniversary with various programmes.
As part of the programmes, the party flag was hoisted atop BNP's Nayapaltan central office and all other offices across the country at 6am, marking the day.
Several hundred BNP leaders and activists together with party secretary general Mirza Fakhrul Islam Alamgir, party standing committee members Khandaker Mosharraf Hossain, Moudud Ahmed, Dr Abdul Moyeen Khan and Amir Khosru Mahmud Chowdhury gathered at Ziaur Rahman's grave at Sher-e-Bangla Nagar around 10am and paid homage to their party founder by placing wreaths.
They also offered a munajat seeking eternal peace for Zia's departed soul.