Dhaka, Nov 14 (Just News): Police is spoiling the polls atmosphere by attacking BNP leaders and supporters, alleged the party's Secretary General Mirza Fakhrul Islam Alamgir.
He said this to the media as he was entering the Election Commission (EC) office on Wednesday, following the clash that broke out between BNP activists and police earlier in the day.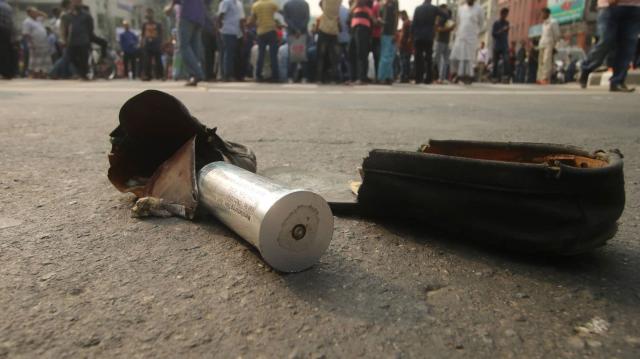 An Oikya Front Delegation led by Dr Kamal Hossain is meeting with the EC at its office at the capital's Agargaon area.
Chief Election Commissioner (CEC) KM Nurul Huda is leading the talks on the EC's behalf.
Oikya Front is expected to raise their demand to further defer the polls among other issues ahead of the 11th national parliamentary election.
The anti-government alliance delegation included Khandaker Mosharraf Hossain, Barrister Moudud Ahmed, Abdul Kader Siddique, Mostofa Mohsin Montu, Mahmudur Rahman Manna, Sultan Mohammad Monsur and Advocate Subrata Chowdhury among others.