Dhaka, Dec 21 (Just News): BNP leaders and activists engaged in a clash with law enforcers in the city's High Court area on Thursday.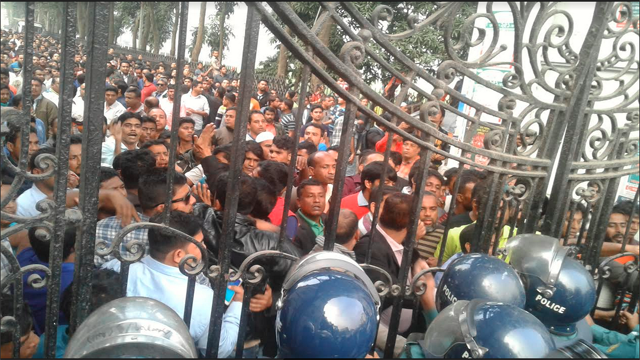 The clash took place on Thursday afternoon when party chairperson Begum Khaleda Zia was returning home after appearing before a court at Bakshibazar in the Zia Orphanage Trust graft case.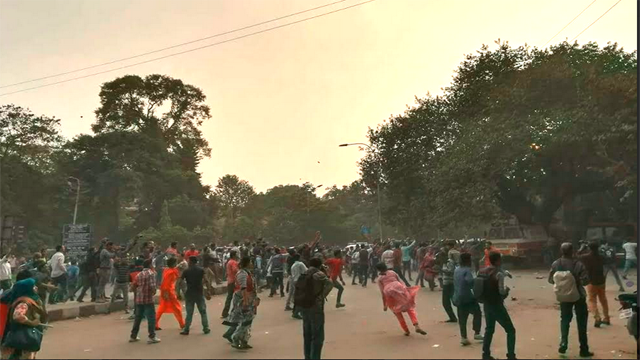 The police claimed that at least four of their members were injured in the clash.

Witnesses said as Khaleda Zia appeared before the Bakshibazar court around 11:05am to submit her written self-defence statement in the Zia Charitable Trust corruption case.

When Khaleda was heading towards her residence around 4:30pm through the High Court area, many leaders and activists of BNP who were waiting for her there, tried to take to the street in the area by breaking police barricade.

(Justnews/ys/2300hr)