White House Correspondent, April 27 (Just News): President Donald Trump said he "may go" to the opening ceremony of the new Embassy of Jerusalem.
The President made this remark when he was taking questions at a joint press briefing with visiting German Chancellor Angela Merkel at the East Room of the White House on Friday.
German head of the government arrived at the White House for a three-hour "working trip". US President Donald Trump afforded German Chancellor Angela Merkel a warm welcome at the White House Friday, calling her an "extraordinary woman."
On Jerusalem Embassy issue President Trump said he rejected a plan to spend $1 billion on the new U.S. Embassy in Jerusalem and plans to do it for less than half a million dollars instead.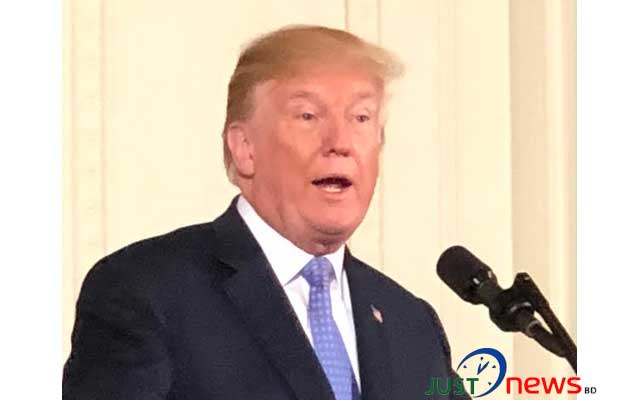 Trump said he was started signing his name to a proposal but he stopped when he noticed the $1 billion figure.
He said he called it off.
Trump said U.S. Ambassador to Israel David Friedman told him it could be done for a mere $150,000.
Trump said he didn't want to go that low and approved spending $300,000 or $400,000 instead. The embassy is moving from Tel Aviv to Jerusalem.
President trump praised the South and North Korean leaders for holding a historic summit.
"It's taken a long time, many, many decades to get here,"
He said "Let's see what happens."
Trump will be in meeting North Korean leader Kim Jong Un in the coming weeks, he added.
The US president further mentioned his administration's goal as "complete denuclearization of the Korean Peninsula."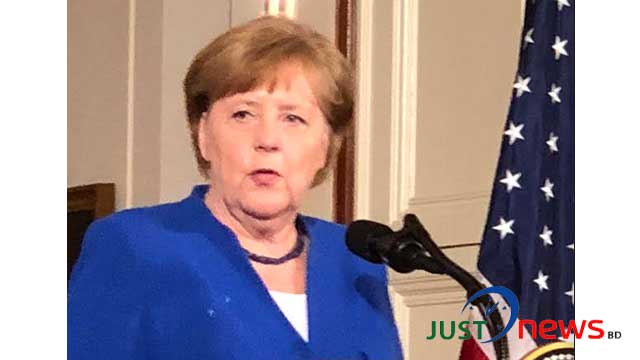 "We seek a future of peace, prosperity and harmony, unlocking a brighter future not on for the people of Korea but for the people of the world," President said.
He said "However, in pursuit of that goal, we will not repeat the mistake of past administrations. Maximum pressure will continue until denuclearization occurs. I look forward to our meeting. It should be quite something."
On Iran deal President Trump said "We must ensure Iran does not even get close to a nuclear weapon"
"The Iranian regime fuels violence, bloodshed and chaos all across the Middle East,"
"We must ensure that this murderous regime does not even get close to a nuclear weapon, and that Iran ends its proliferation of dangerous missiles and its support for terrorism. No matter where you go in the Middle East, wherever there's a problem, Iran is right there."
About the trade relations president Trump said the US wants "fair and reciprocal" trade with European countries and cited the US trade deficit with the European Union. Merkel said Germany wanted "fair trade" in line with global trading rules.
(Just News/ak/gs/2327hr.)