The annual picnic of American Association of Engineers and Architects (AABEA) was held at Houghton's Pond in Milton, Massachusetts, south of Boston on Saturday.
About 130-140 Bangladeshis from the New England communities joined the picnic.
Delicious grills cooked by Professor Mehdi of University of Connecticut kept the crowd humming and mingling all day long with their fellow community members. Songs performed by the talented local singers, Mizanul Chowdhury, Rehnuma Shahper, Anjuman chowdhury and Mohammed Murtaza made the event very joyful!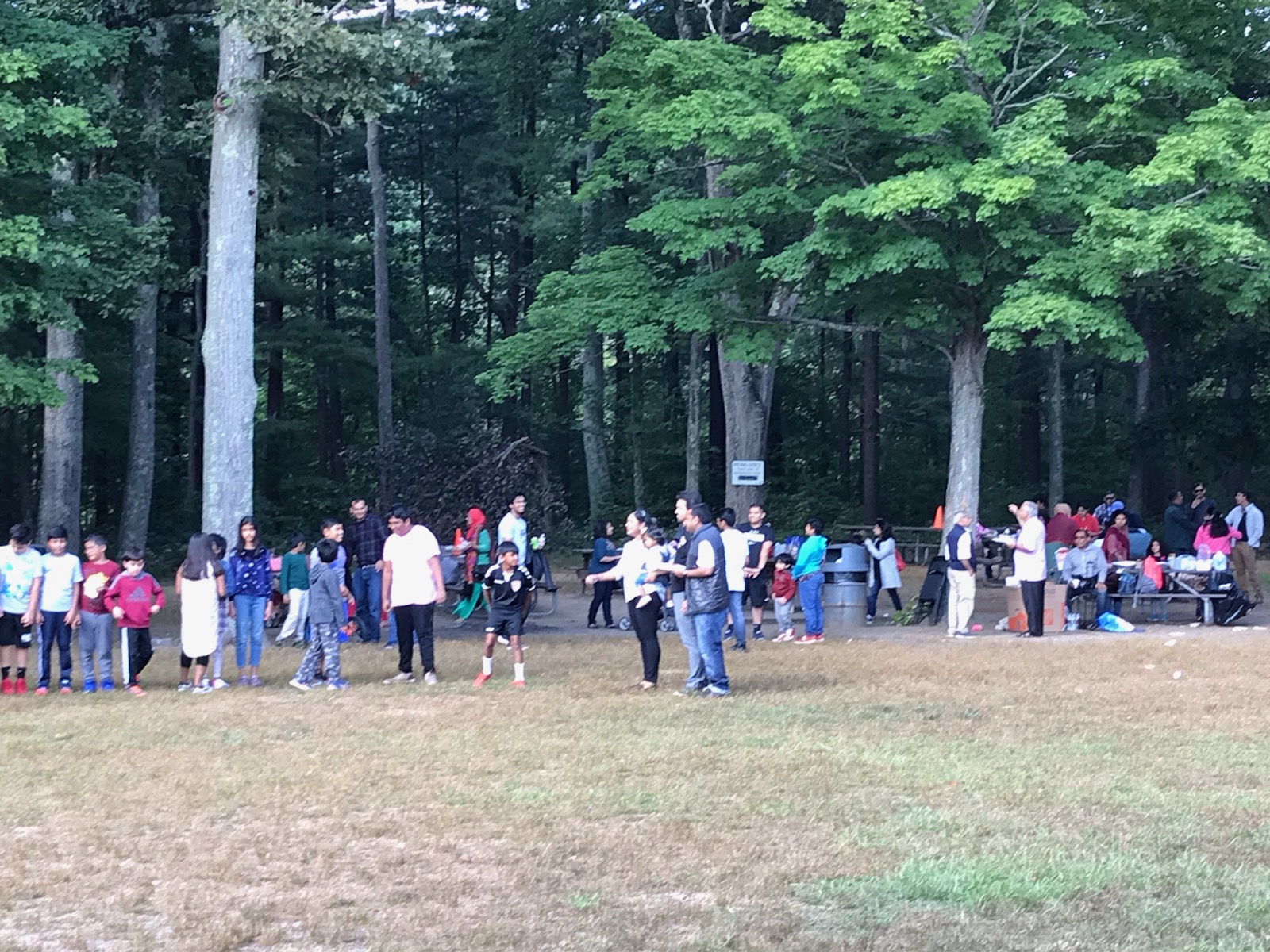 An auction of the portrait art of Bangladesh village painted by AABEA member Mizanul Chowdhury was one of the memorable parts of the picnic. The auctioned portrait was purchased by Milton Rahman.
There were lots of kid activities and attractive prizes. Unlike typical picnic, the AABEA picnic included a project competition for the kids to build a catapult which was won by Araan Nowaz and Rehan Kamal. The race under 10 age category was won by Jeshan Kamal while the race for above 10 years age category by Mehrab Kazi. The adult race was secured by Nazir Hossain. Women's musical chair competition's first prize went to Mousumi and second prize to Mukta.
Raffle draw first prize of Nikon binocular was won by Eusal while second prize by Rehnuma Shaper Dola.
AABEA President Mohammed Sayem and general secretary Tanvir Nowaz delivered the thanks speech in the programme.
Organizing Secretary Nasreen Awal, president elect Shahidul Mannan, treasury Enayet Ullah, executive members Emran Baqui, Muhammed Manik, Muhammed Sarwar, Anjuman Chowdhury and Asma Yesmin, among others, were present.
YS