Dhaka, Jan 1 (Just News): From fireworks in Australia to a huge LED light show at the world's tallest building in Dubai, revellers around the world rang in 2018 in spectacular fashion.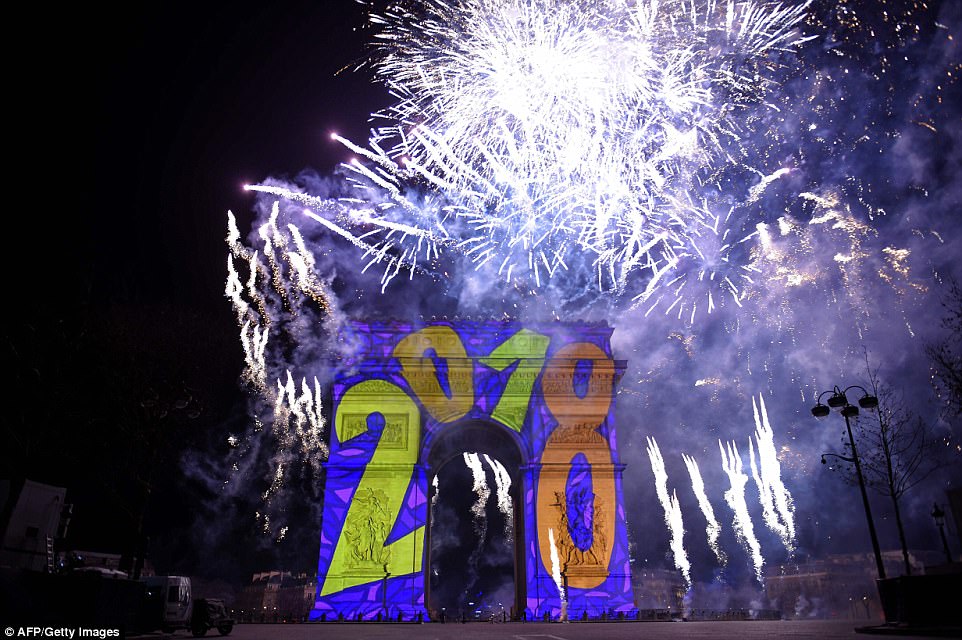 In Sydney, Australia, a pyrotechnics display befitting the city's status as one of the first major metropolises to welcome 2018 lit up the city's famous harbour.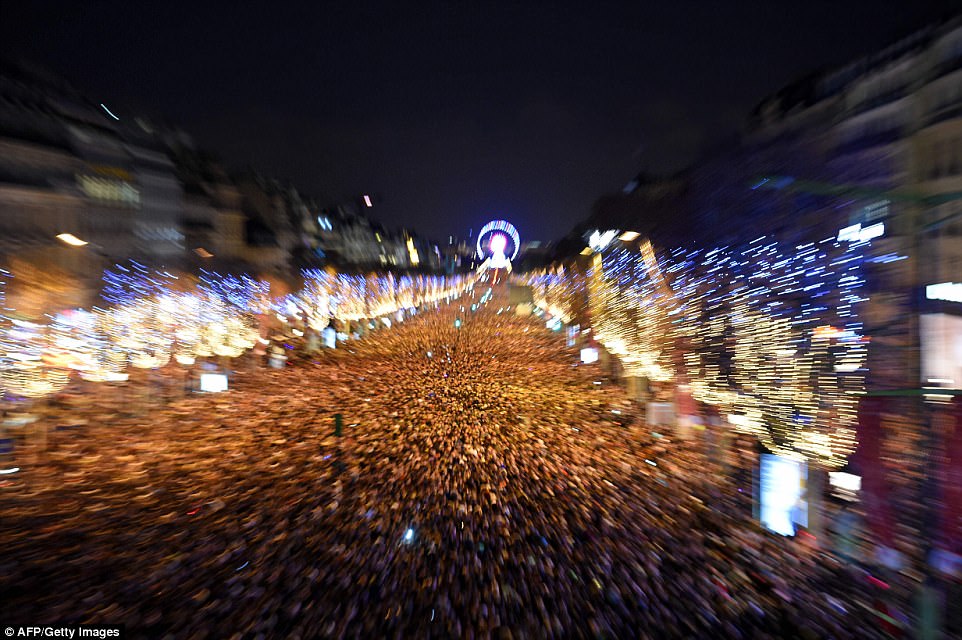 In Indonesia, hundreds of couples celebrated by getting married in Jakarta in a free mass wedding. The communal event, attended by 437 couples, was staged by authorities to ease residents' struggles with bureaucracy.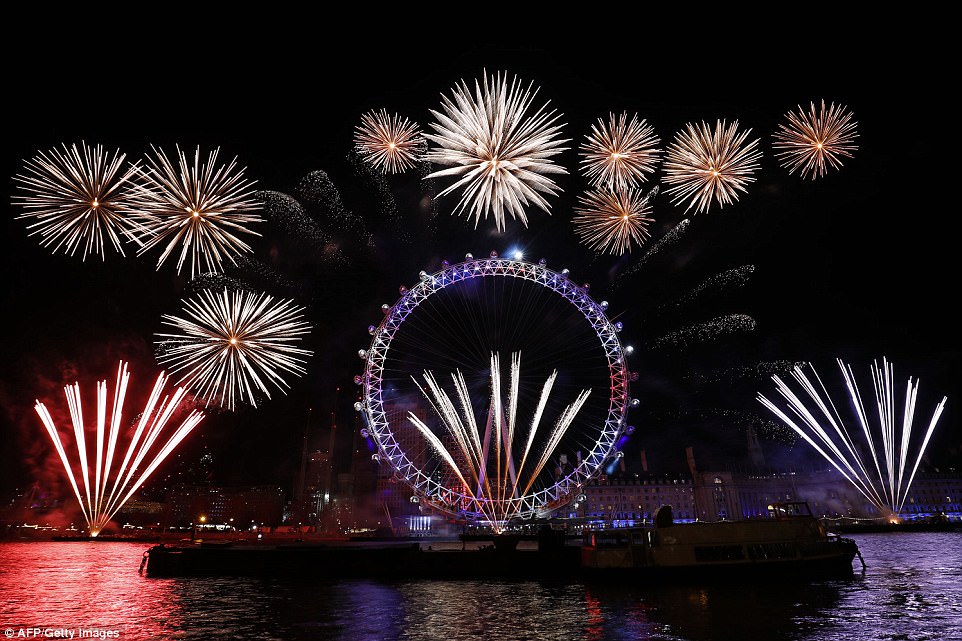 Japan, where the new year always holds special significance, celebrated the arrival of the Year of the Dog in the traditional way of praying for peace and good fortune at neighbourhood Shinto shrines, and eating New Year's food such as noodles, shrimp and sweet black beans.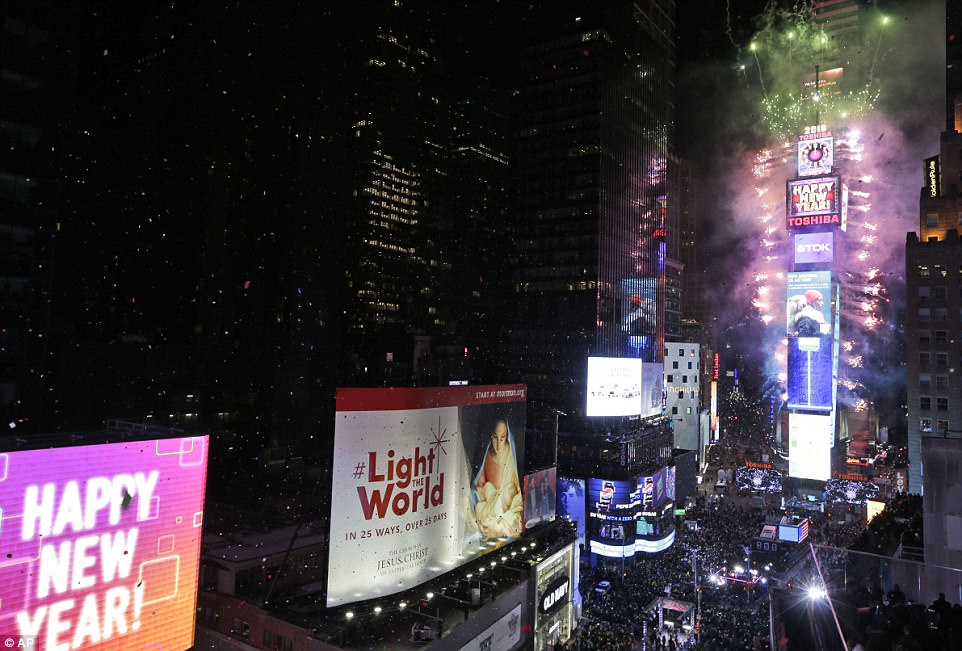 In nearby North Korea, meanwhile, revellers took to an ice sculpture park. Among the displays was a frozen rendition of the intercontinental ballistic missiles that have caused so much concern in Japan.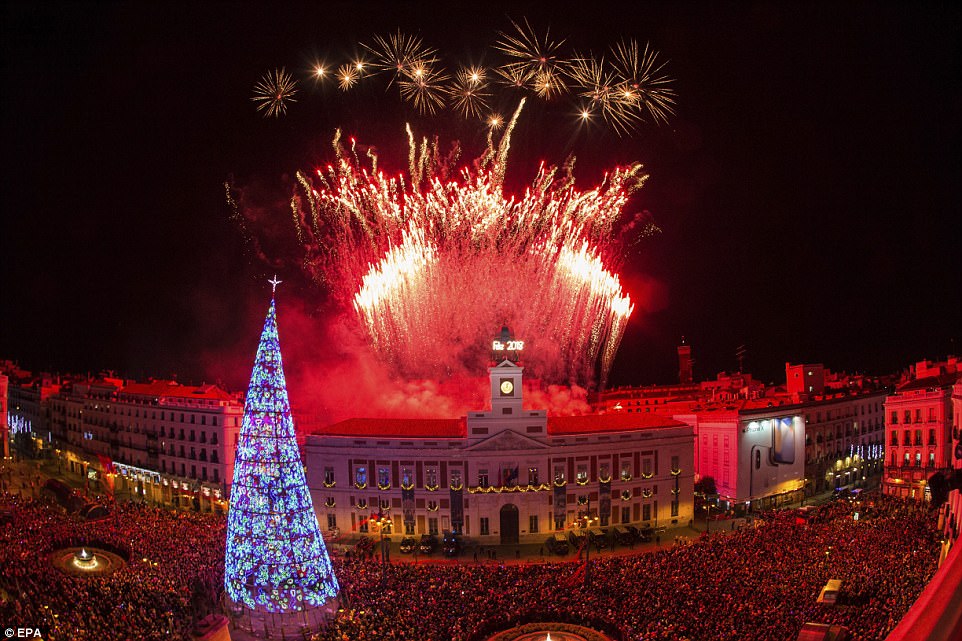 Dubai's Burj Khalifa, the world's tallest building, has again served as the focal point of New Year's Eve celebrations – though this year authorities decided against fireworks and chose a massive LED light show on the structure.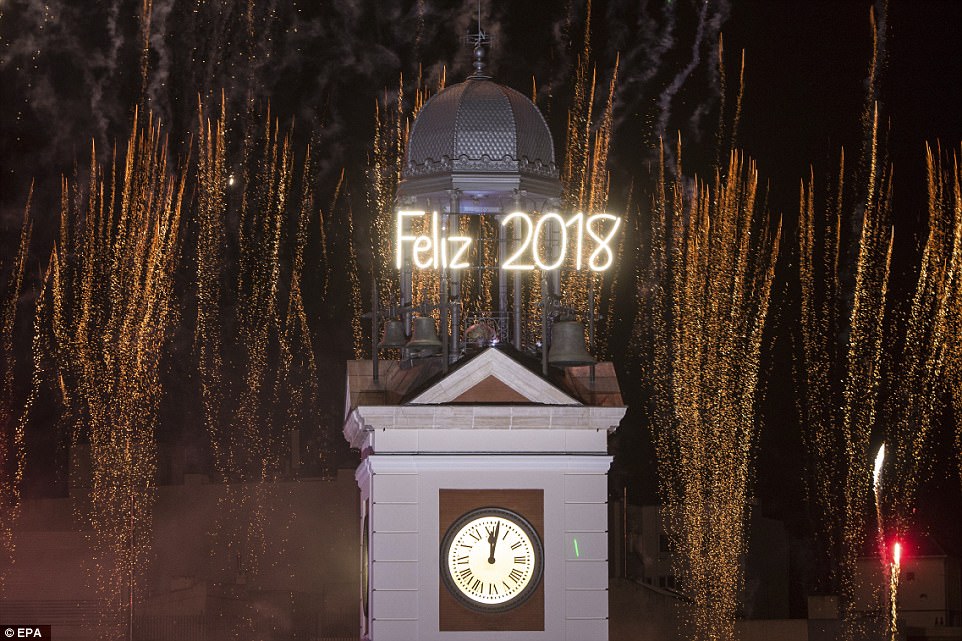 In London more than 100,000 ticket-holders gazed up at a spectacular pyrotechnics display from the banks of the river Thames, before dancing to Auld Lang Syne.
Keeping with tradition, the Big Ben bell in the Houses of Parliament rang in Britain's new year -- the chimes having been turned back on especially for the celebrations as the famous clock tower is undergoing renovation and encased in scaffolding.
Other European cities were similarly awash with people despite the winter cold.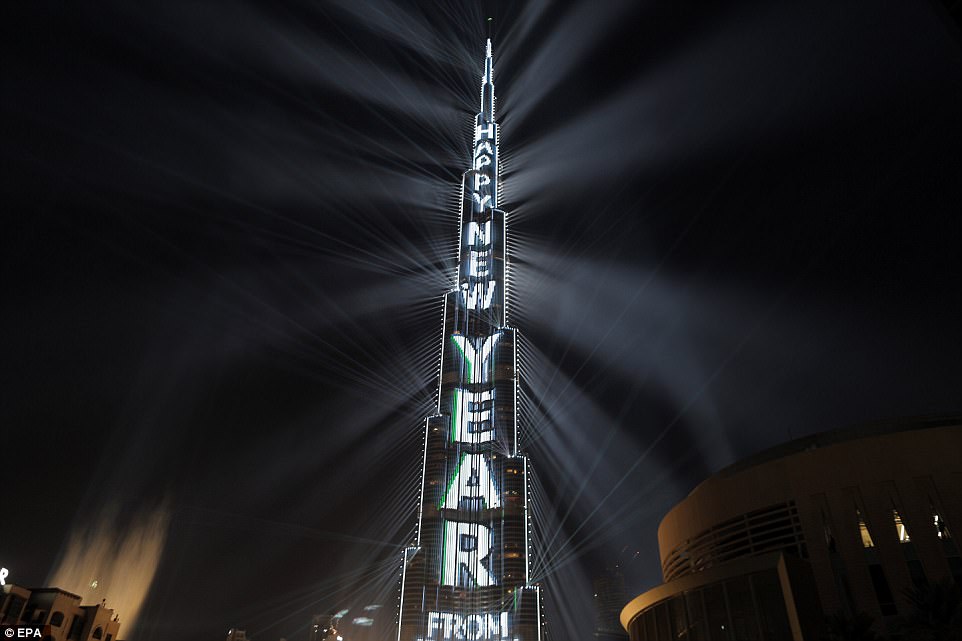 In Paris hundreds of thousands of partygoers braved a storm warning and drizzle to line the Champs-Elysees avenue before a dazzling light show and a fireworks display lit up the Arc de Triomphe.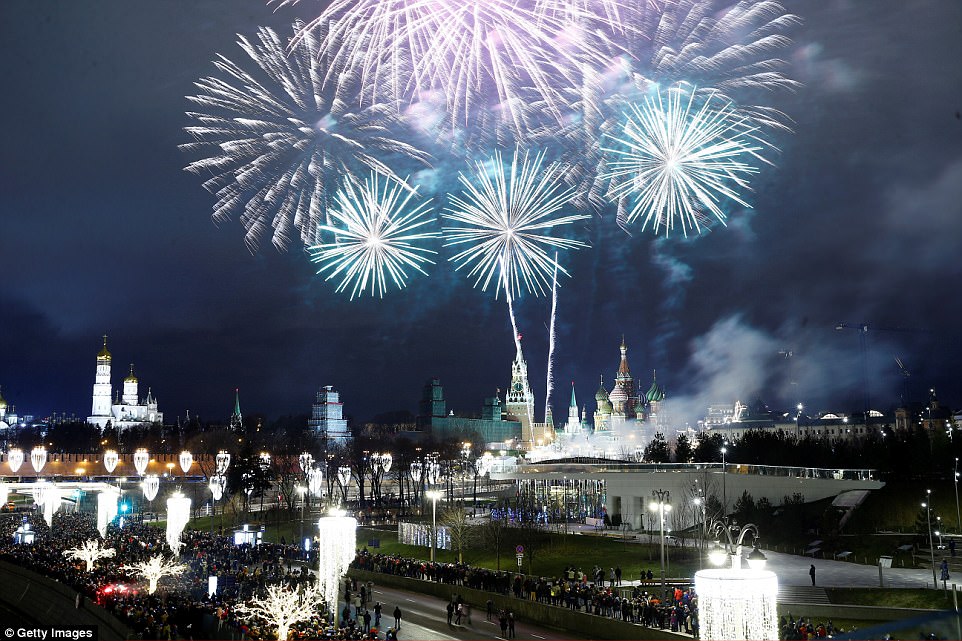 In Berlin, special tents were set up at the Brandenburg Gate to assist female victims of sexual harassment, following mass assaults on women in Cologne two years ago.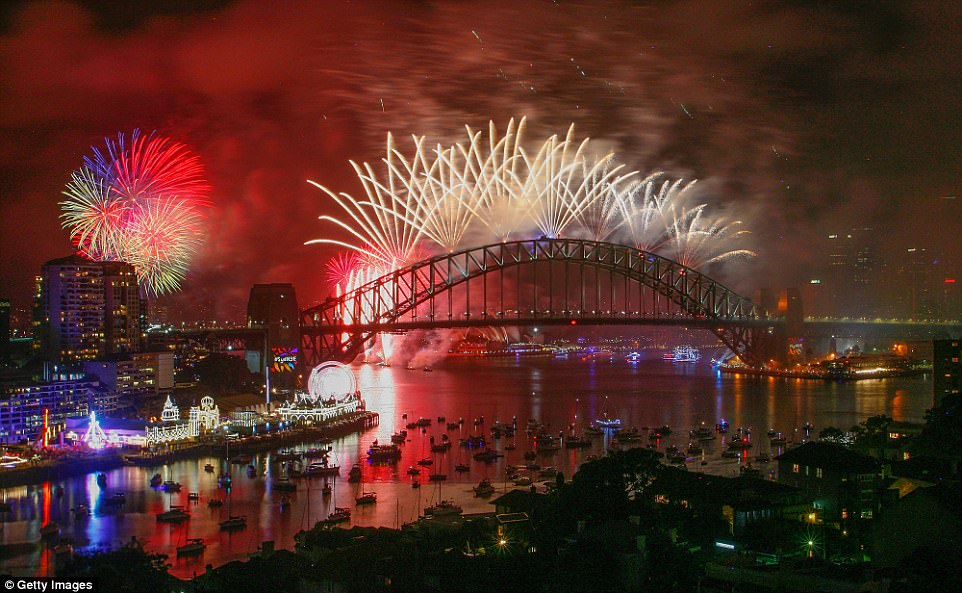 In Cologne itself, 1,400 police were being mobilised, street lighting improved and more video cameras installed.
As the midnight chimes neared in western Europe, Dubai had already moved into 2018, celebrating with a laser show on the world's tallest tower, the 828-metre Burj Khalifa.
Moscow likewise entered the new year with major boulevards and 36 key sites decked out.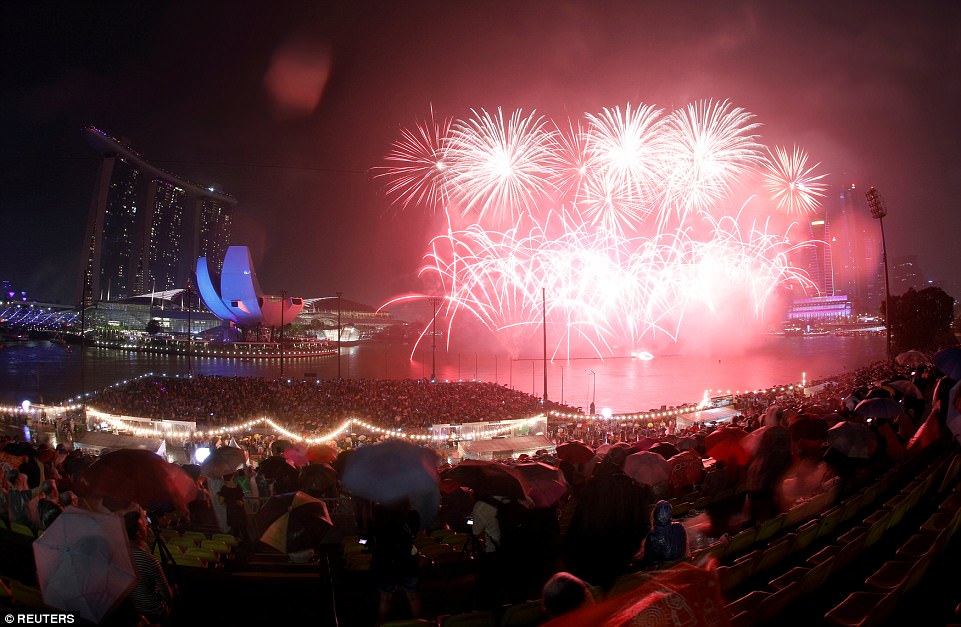 The glittering crystal ball dropped with a burst of confetti and dazzling fireworks as revellers rang in 2018 in frigid Times Square - the second-coldest celebration there on record.
It was only -12 Celsius in the city, and the celebration was less crowded than other years. Some of the metal pens, usually packed with people, were only half-full.
Some revellers, bundled up in hats, gloves, face masks and numerous layers of clothing, jogged to keep warm, others bounced and danced. Some stood and shivered.
(Justnews/ys/1310hr)