Internationally-acclaimed photographer and activist Shahidul Alam received the prestigious Infinity Award-2019 in New York city on Tuesday.
Shahidul has been awarded with the special presentation award from non-juried awards category at the 35th annual gala organized by International Center of Photography (ICP) at the Ziegfeld Ballroom.
As a photojournalist, he has been recognized by ICP for his insight into political turmoil, refugee crises, and much more, bringing visibility to critical social justice issues.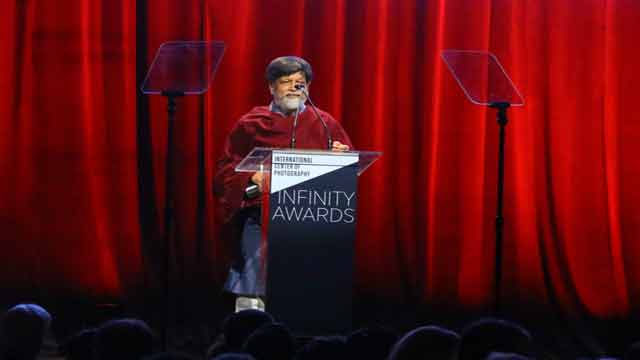 This year, the International Center of Photography's 35th annual Infinity Awards honoured four other eminent persons for their outstanding achievements in photography and visual arts. They are— Rosalind Fox Solomon in Lifetime Achievement category, Dawoud Bey for Art, Zadie Smith for Critical Writing and researching and Jess T Dugan won as an Emerging Photographer.
Before they were awarded, videos of their work were shown in the programme.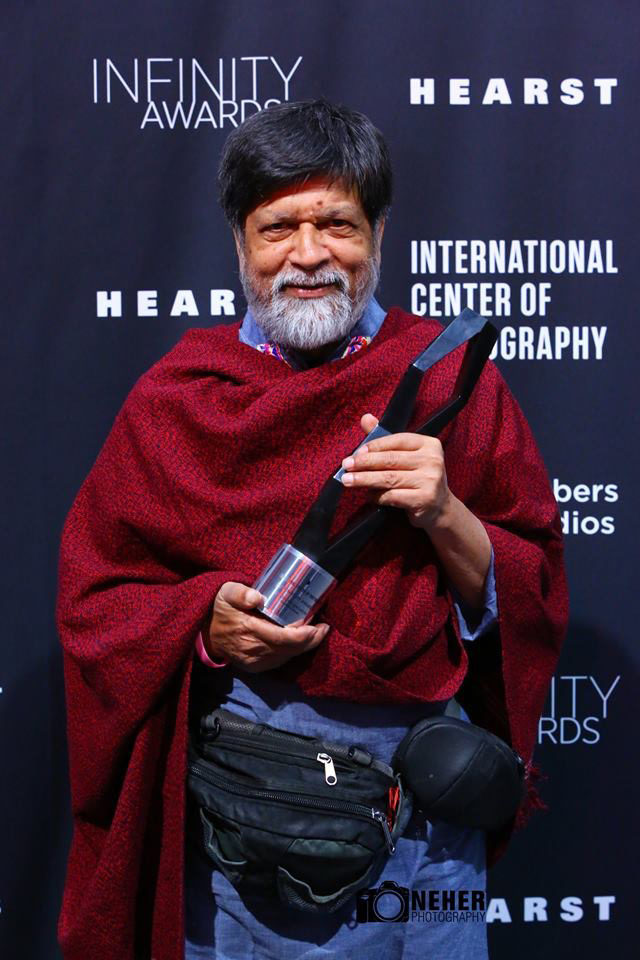 The ICP Infinity Awards are given since 1985 to major contributors and emerging talents in the fields of photojournalism, art, fashion photography, and publishing.
Time magazine's 2018 Person of the Year, photographer, writer and human rights activist, Shahidul Alam obtained a PhD in chemistry from London University before taking up photography.
Shahidul, also the founder of Drik and Pathshala South Asian Media Institute, has been awarded the Lucie Awards and the Photo Kathmandu Award of Excellence 2018 for his outstanding contributions in the field of photography and journalism.
YS