Dhaka, Sep 30 (Just News): BNP has rolled out a seven-point charter at their rally today; placing demand for its chairperson Begum Khaleda Zia's unconditional release on the top of their agenda.

BNP Secretary General Mirza Fakhrul Islam Alamgir unveiled the charter which was focused on the upcoming general election and for a nonpartisan election-time government. The party demanded Khaleda Zia's release before announcement of election schedule.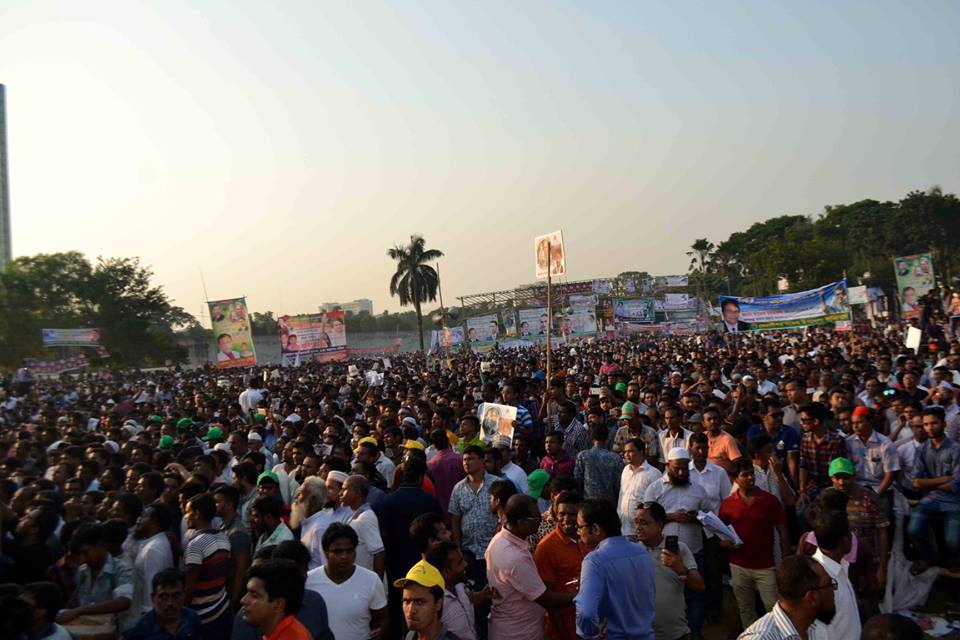 In its 12-point vision, the party said it will take steps to improve the country's political culture, get rid of the politics of vengeance, ensure good governance, democracy and fight against extremism and not allowing Bangladesh's territory to be used to carry out criminal activities against other countries, including India.
Mirza Fakrul also said they will hold rallies across the country on October 3 and submit a memorandum to deputy commissioners. It will hold rallies in cities on October 4 and submit a memorandum to the divisional commissioners.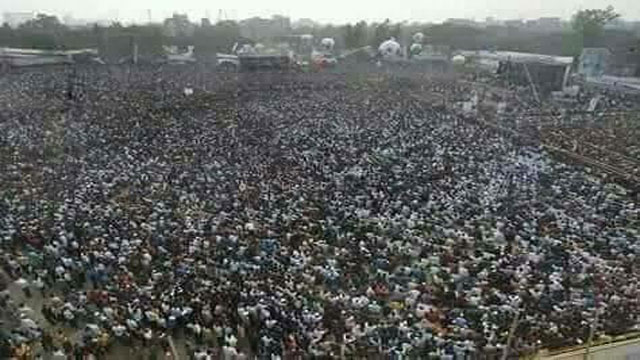 Apart from Khaleda Zia's release and nonpartisan election-time government, their other demands include deployment of army with magistracy power, scrapping the electronic voting machines, and presence of local and international observers during elections.
Speaking at the rally, Moudud Ahmed, the party's standing committee member said, if elected to power, BNP will revoke the Digital Security Act – termed draconian by democratic forces.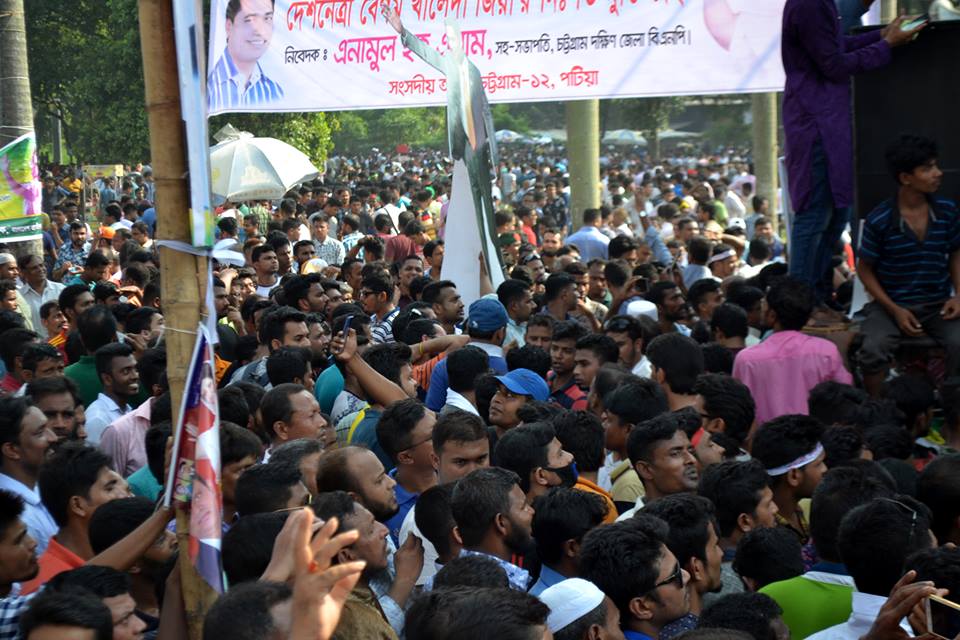 "The act will be revoked within a week if we are voted to power in the upcoming general election," Moudud, a former law minister, said at BNP's public meeting.
He blasted the government for enacting the much-debated Digital Security Act and said it was done only to cover up the misdeeds and mismanagement of the ruling party.
The rally kicked off around 2:00pm in attendance of thousands of supporters and activists – calling for freeing party's Chairperson Khaleda Zia ahead of national election.
An empty chair has been kept at centre-stage symbolising the absence of Khaleda Zia, who is now serving time behind bars after conviction in a corruption case.
Speaking at the rally, BNP Standing Committee Member Nazrul Islam Khan underscored the need for a greater unity to free Khaleda Zia and force the government to hold the upcoming national election under an impartial election-time body.
"We can't meet our demands if we fail to form a greater national unity," Khan said. "We must, therefore, work towards forging a greater unity."
Among others on the stage were BNP's Secretary General Mirza Fakhrul Islam Alamgir and several of its Standing Committee Members including Khandakar Mosharraf Hossain.
The BNP held the meeting with calls for party Chief Khaleda Zia's release, dismissal of cases against Tarique Rahman and a general election under an impartial election-time government.