The office of the Daily Sangram has been vandalised after publishing a report stating Jammat leader Quader Mollah, who was given death sentence for crimes against humanity, as a martyr.
According to media report, some activists of an organisation named Muktijuddho Manch entered the office of the newspaper and vandalised on Friday.
Later, they handed over the editor of the newspaper Abul Asad to police.
They also locked the office.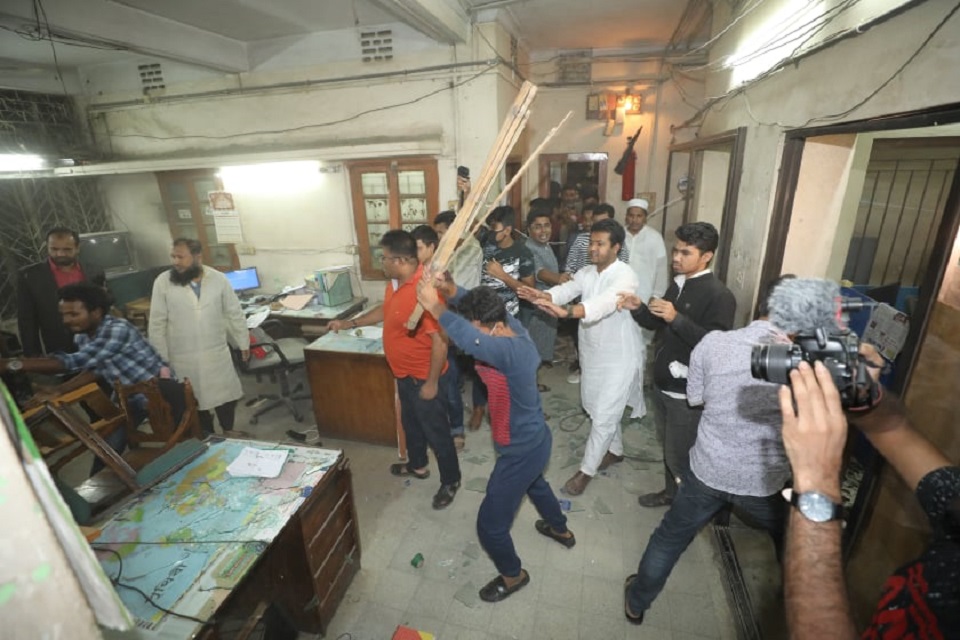 The activists' gheraoed (sieged) the Sangram office located at Maghbazar in the capital since Friday afternoon.
During this time, several copies of the newspaper were burnt.
The protesters also chanted slogan and staged a rally.
General secretary of the organization Al Mamun said they have humiliated the martyrs of the country saying war criminal Quader Mollah as a martyr.