Several thousand leaders and activists of the main opposition Bangladesh Nationalist Party have already gathered at Golapbagh field in a bid to attend the party's Dhaka divisional mass rally, scheduled to begin on Saturday morning.
They began to enter into the field individually and in small groups since Friday afternoon, sometimes after the party was finally given permission for holding its last divisional rally on the field only a day before the scheduled rally.
In the evening, people were seen coming to Golapbagh field with small processions from different parts of the city chanting slogans against the government and to press home their demands.
BNP Dhaka north city unit member secretary Aminul Haque told reporters that they would be able to complete setting up the stage and make all other arrangements, including setting up loudspeakers and public announcement system overnight.
He said that lakhs of people will join the rally to make it a huge success.
Earlier in the afternoon, Dhaka Metropolitan Police commissioner Khandker Golam Faruq and a team from Rapid Action Battalion-10 visited the venue.
The main opposition political party got permission from the DMP on Friday afternoon to use the field for their rally, only a day before the scheduled date.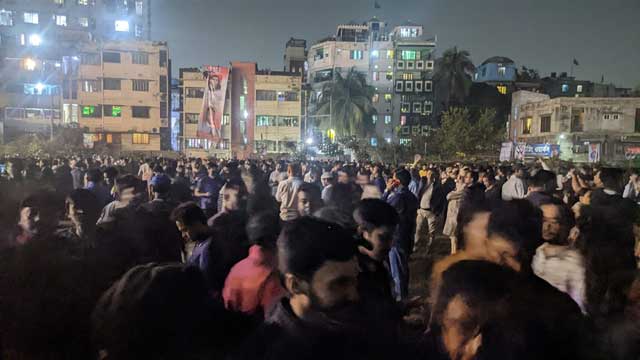 Immediately after getting the permission, BNP standing committee member Khandaker Mosharraf Hossain at a press conference at the party chairperson's Gulshan office urged the Dhaka city dwellers to spontaneously join their party's rally in Golapbagh ground peacefully to give the government a befitting reply to its efforts to foil a democratic programme.
He also sought the help of the law enforcement agencies in holding their rally peacefully.
He alleged that the government has created unnecessary chaos over giving the party permission for a venue to hold Saturday's rally and bought time with an evil motive to foil the programme.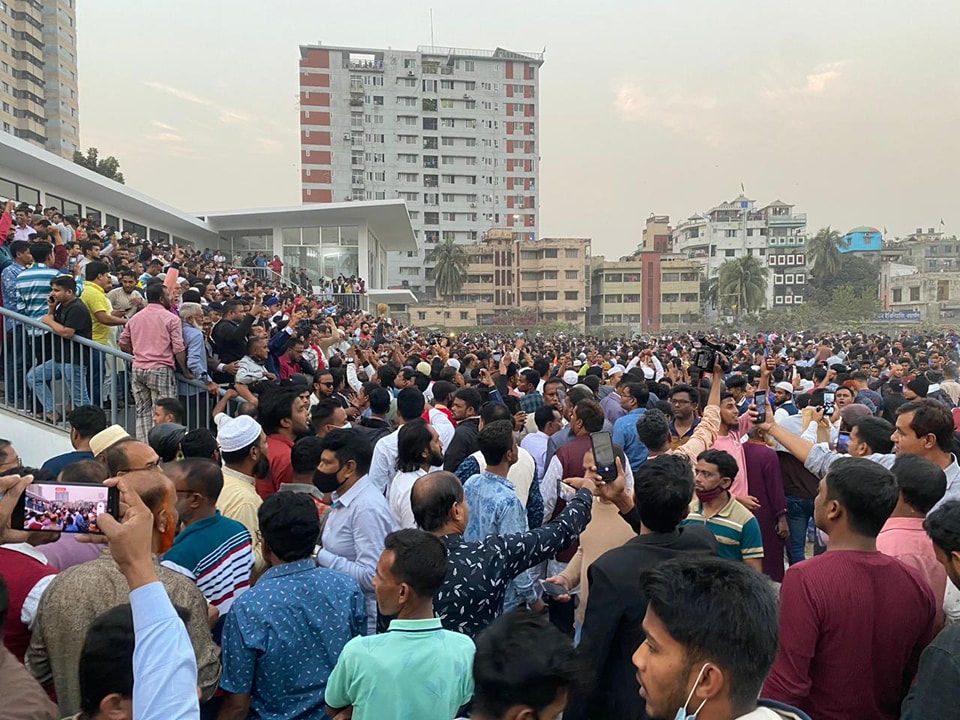 BNP had been insisting to hold the rally in front of its central office at Naya Paltan but the government first gave the party permission to arrange the programme at Suhrawardy Udyan on the ground that a rally occupying road will create public sufferings.
Meanwhile on Wednesday, the police and the activists of the BNP locked in a clash over occupying the road in front of the BNP central office. The clash left a BNP activist killed and scores injured.
The police filed four cases over the clash and so far arrested about 450 BNP leaders and activists, including its secretary general Mirza Fakhrul Islam Alamgir, standing committee member Mirza Abbas and senior joint secretary general Ruhul Kabir Rizvi.