Natore, Jan 1 (Just News): A Dhaka court on Monday put a youth, arrested for issuing death threats to United States ambassador to Bangladesh Marcia Bernicat on Facebook, on a two-day remand.
Dhaka Metropolitan Police's Counter Terrorism Unit had arrested him in Natore on Sunday. The police sought a four-day remand in two cases filed under the ICT Act, but the court granted two days for quizzing.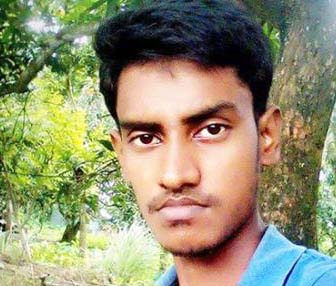 The charge sheet said Sujan Kumar, 25, hailing from Lalpur upazila of Natore, issued death threats to the US ambassador in a post of a media house's Facebook page. However, he was posing as Hasan Ruhani, a fake account created by Sujan.
Sujan used that fake Facebook account to make instigating remarks on many occasions, he confessed to the police, claimed Yasin Mia, an assistant sub-inspector of the Counter Terrorism Unit's social media monitoring team.
Sujan had opened the Facebook account in November last year, the police officer claimed.
(Justnews/ys/2310hr)