Dhaka, Aug 4 (Just News): Several people were injured when activists of Bangladesh Chhatra League (BCL) and police attacked the student protesters at Dhanmondi 3 near Jigatola today.
The incident took place around 1:00pm when a group of BCL men, some of them wearing helmets, swooped on the students, parent with stick that left some of the students injured, reports our correspondent from the spot quoting witnesses.
To defend themselves, the students with sticks and whatever they found near them chased the BCL men back to their Dhanmondi office and also threw brick chips at their office premises around 3:30pm.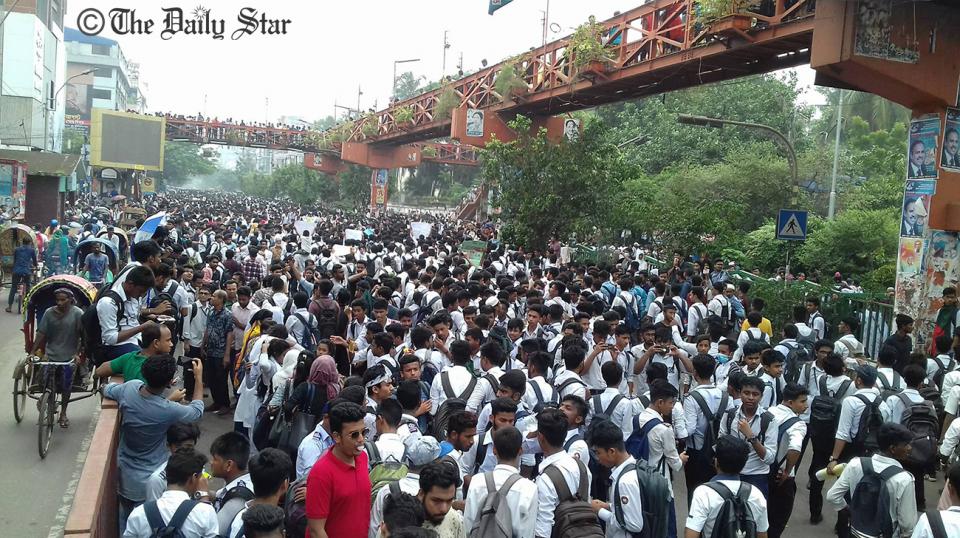 The alleged BCL men returned with more manpower and attacked the students again that left three of them injured.
Passers-by and journalists who tried to take photos of the incident were also beaten. Their cameras and mobile phone were snatched away and smashed by the BCL men.
Later, law enforcers joined the BCL activists to disperse the students around 3:30pm.
Besides, a group of nearly 50 Awami League men chased students away from Mirpur-1 area of Dhaka when over 100 students were controlling traffic and checking driving licenses of the vehicles in the area 11:30am, said local people.