Dhaka, Aug 6 (Just News): Police lobbed tear shells, used water cannons and charged batons to disperse a procession brought out by students at Dhaka University campus this afternoon demanding safe roads and protesting the ongoing attacks on students.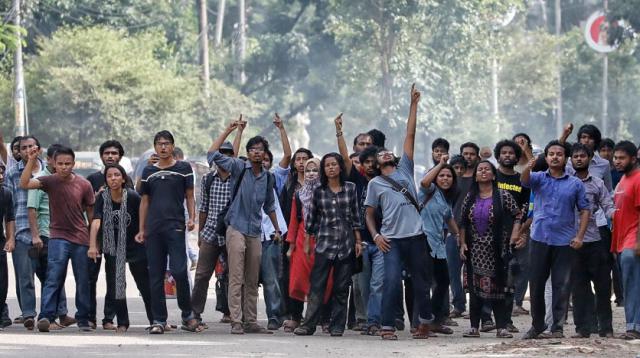 Around 300 students under the banner of "Nipiron Birodhi Shikkharthi (Students Against Repression)" brought out a peaceful procession from TSC towards Shahbagh intersection around 3:30pm.
Police tried to disperse the peaceful procession as it reached near Shahbagh Police Station.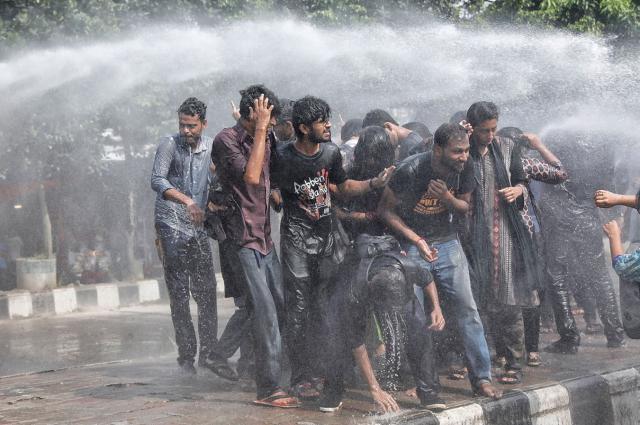 The policemen charged batons and fired blank shells at the students in order to disperse them. However, the students formed resistance that lasted almost 30 minutes.
Then the policemen began throwing tear shells and used water cannon on the protesting students and successfully drove them away, Nishat added.
Meanwhile, BCL activists also brought out a procession from Shahbagh area towards TSC at the same time when the students' rally was moving towards Shahbagh.
(Justnews/ys/1800hr)