Dhaka, Sep 10 (Just News): BNP held a human chain programme in Dhaka this morning, demanding release of their party's Chairperson Begum Khaleda Zia who is now behind bars.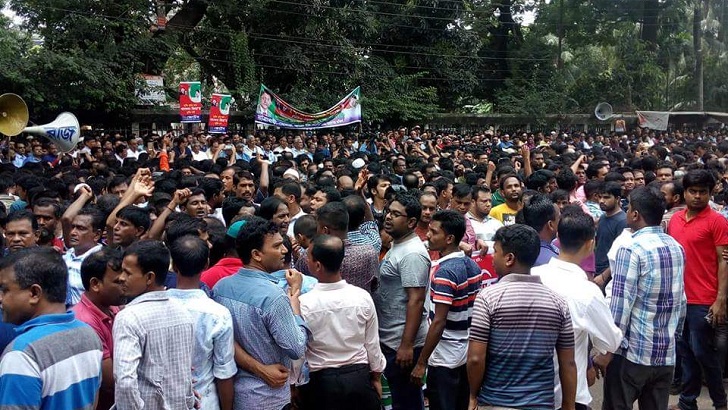 Hundreds of leaders and activists of the party gathered for the human chain near Jatiya Press Club around 11:00am.
BNP Secretary General Mirza Fakhrul Islam Alamgir and senior Joint Secretary General Rizvi Ahmed were among those seen at the programme.
The party is holding the programme as a part of its two-day programme demanding release of Khaleda Zia, who has been in jail since February 8 – convicted in a graft case.
(Justnews/ys/1130hr)