Dhaka, July 15 (Just News): A group of Bangladesh Chhatra League (BCL) activists today assaulted some students and teachers of Dhaka University and foiled their human chain programme demanding immediate release of the quota reformists who are now in jail.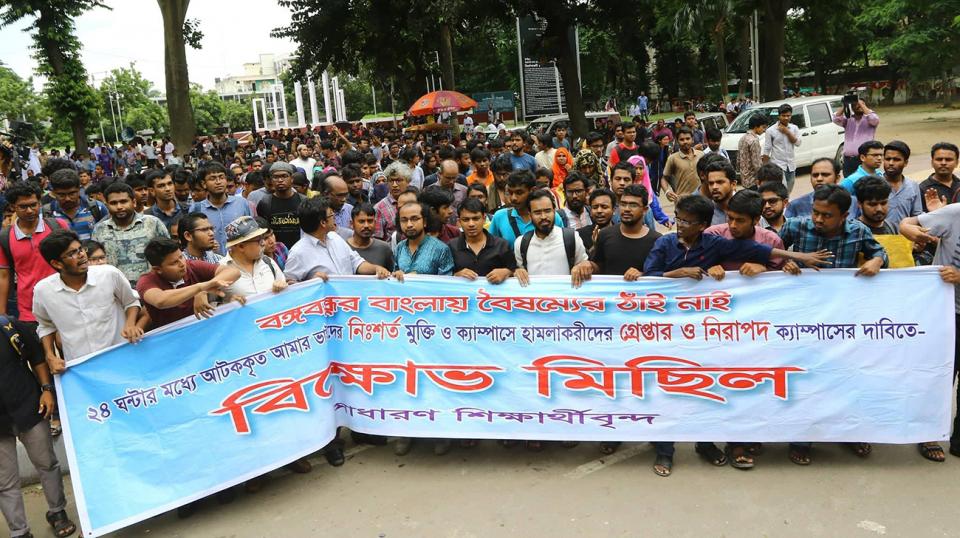 Protesting the attack, Pragatisheel Chhatra Jote, an alliance of left-leaning student organisations, blocked Shahbagh intersection for 20 minutes.
A group of BCL leaders and activists made the attack on the procession brought out by the students and teachers in Shibbari area of Dhaka University 12:30pm, said witnesses and students.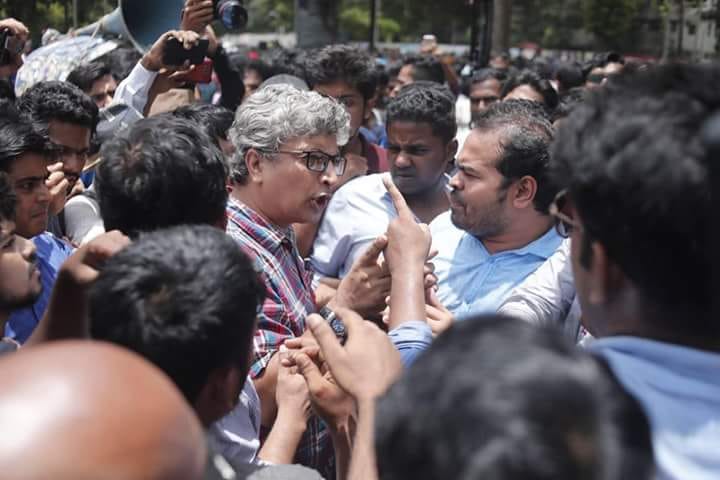 "The BCL activists obstructed us from holding our scheduled human chain programme in front of at Central Shaheed Minar when we were going towards Raju sculpture in procession," said Fahmidul Haq, associate professor of Department of Mass Communication and Journalism of DU.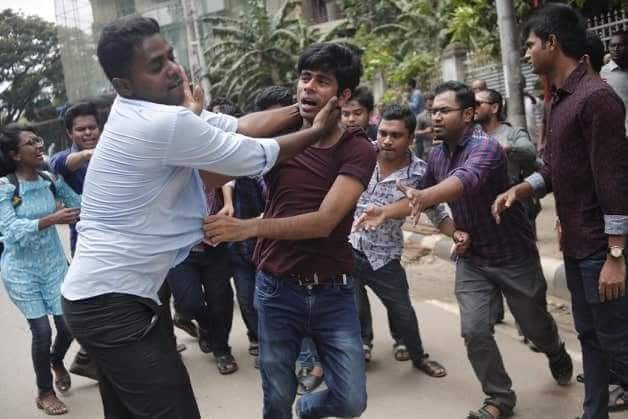 When the procession reached at Shipbari, a group attacked the procession, he said.
At one stage, Sayem, organising secretary of BCL Salimullah Muslim Hall unit, tried to vandalise the video camera of a TV journalist and snatched his mobile phone as he was filming the incident, witnesses said.
(Justnews/ys/1400hr)